chani
Larmes d' Albâtre (
Albaster Tears) is an exhibition that just started at Le Musée de Cluny, on the occasion of the return of Les Pleurants (
The Mourners
) in France after a long world tour. They aren't home yet but Paris is their last stop, after Bruges, and before going back to Dijon.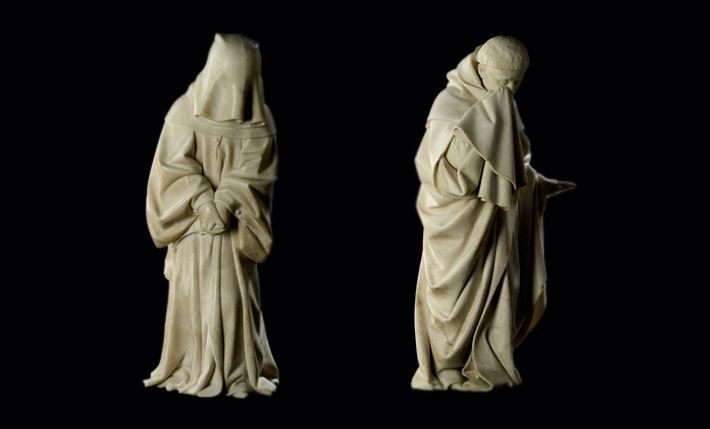 The world tour was successful and if you haven't seen them in The U.S or in Europe, you can find a report from The New Yord Times
here
about the exhibition that happened at The Met, and the
conference that followed that exhibition is on youtube
.
Also here is another video that will allow you to see them pretty well (with explanations in English):
And this one (from the exhibition in Belgium) only shows them with religious chant: